STRIDE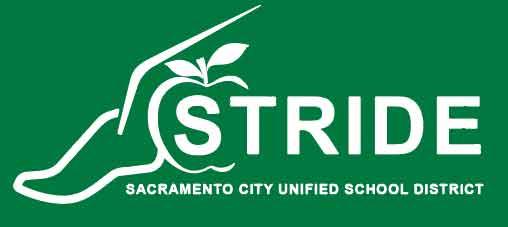 STRIDE is a sustainable partnership between the Sacramento Unified School District and the Sacramento Running Association for a district-wide initiative to expose students to a healthy lifestyle through running.
The Sacramento City Unified School District and Sacramento Running Association hosted a four day "STRIDE Olympics" events for 6th grade students. HPE proudly participated in this event.
Students participated in 100 meter dash, 400 meter dash, 4×100-meter relay, long jump, high jump, hurdles, shot put, discus throw and turbo javelin. The kids also had the opportunity to explore boot camp-style activities courtesy of Sacramento-area gym Fitness Rangers and Kids Unplugged. Participants t-shirts, achievement ribbons and medals.